Born in the shimmering heart of Abu Dhabi, TeaBreak is more than just a café; it's an emotion. Reflecting the dynamic spirit of the UAE, our brand has become synonymous with innovation and authenticity. From our humble beginnings in 2014, we've grown, evolved, but our essence remains the same – to offer a modern culinary experience deeply rooted in Emirati traditions.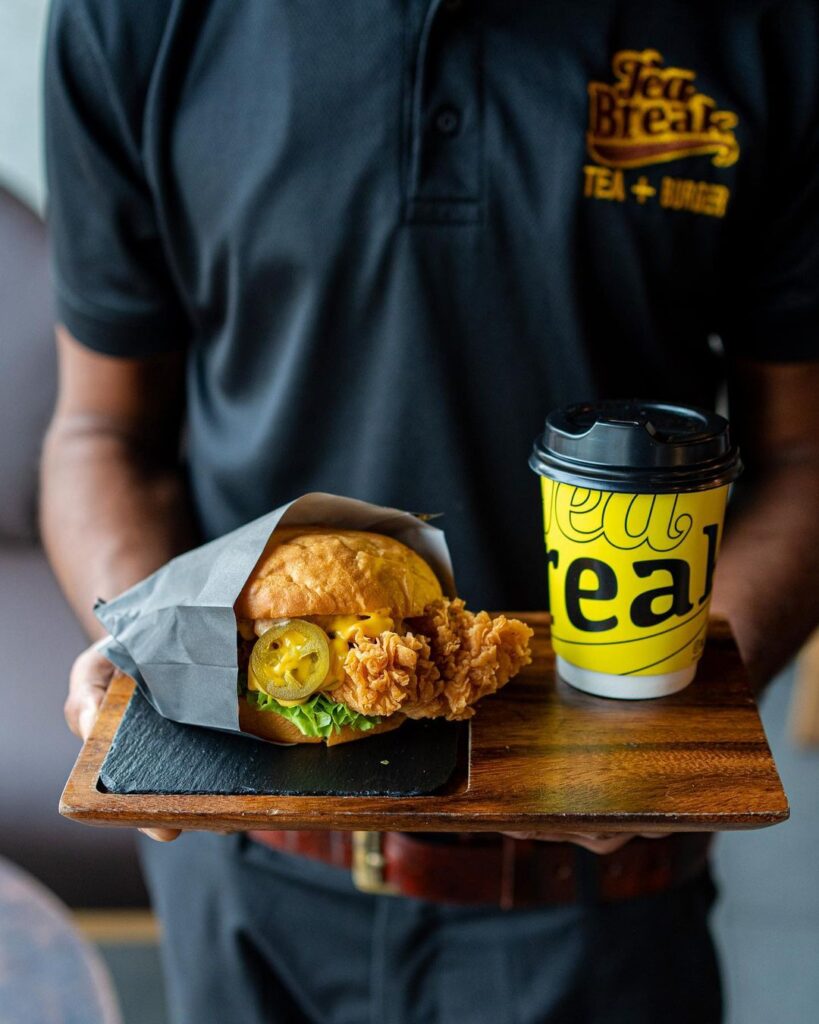 Ever imagined sipping tea with a burger? We did, and it's a game-changer! Our Tea & Burger combos are the perfect blend of tradition and modernity, offering an unparalleled taste adventure.
 Every ingredient, every sauce, every patty is chosen with care. Our commitment to quality ensures that every meal is a delightful experience.
Whether you're a tea enthusiast, a burger lover, or someone looking for a cozy spot to unwind, TeaBreak is your go-to destination.
Got a question, feedback, or just want to share your TeaBreak story? We're all ears! Reach out to us at info@teabreakcafe.com or drop by any of our branches. We're always here, brewing happiness and waiting to hear from you.